Last Week: 1-4
Season: 44-36 (55%)
My dear readers, I would like to wish you a Merry Christmas and a safe and happy holidays. I appreciate the times we've had together in the past several weeks and I look forward to keep the good times going after the holidays.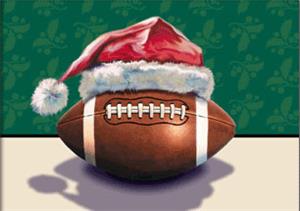 Unfortunately, I will not be making any picks this week. I needed a week off to take my mind off of football and enjoy this festive time. I am headed to Detroit to watch the Lions vs. Falcons game tonight @ 8:30 pm. It's safe to say that I am excited about this. I have a little dilemma though for tonight. I own a Falcons jersey and a New Era Falcons hat and I am not sure whether I should wear them at the game or not. This is only my 3rd NFL game, I heard fans can get pretty nasty sometimes to opposing fans.
I hope you enjoy the break and tell your loved ones that you love them. That's it for me for this week, hope to see you back here next week.
Happy Winnings,
@omie_g